The Local Website for Totton..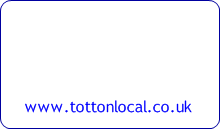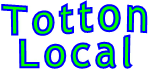 This website is operated by Forest Edge Web Solutions Ltd t/a Totton Local, a registered company with registration number 07085519 and whose registered office is situated at 45 Testbourne Road, Totton, SO40 8FE and whose VAT number is GB 984 937355.

©2011 Forest Edge Web Solutions Ltd t/a Totton Local
Competition Terms
Rules for the Totton Local prize draw

Unless otherwise stated all contestants must be over 16 years of age.

The draw will be run as frequently as Totton Local determine in their absolute discretion. Whichever is the outcome will be announced online. Totton Local reserve the right not to give away any prize if no winner is found.

Selection of the winner of each draw will be by random selection, in the manner as advertised, out of all persons who register with the Totton Local website.

It is recognised that at times genuinely unintended mistakes can occur. If a mistake has occurred, then the management, in its sole discretion, can award the prize to the person(s) who in their view was the true and fair winner of the competition.

Employees and relatives of Totton Local, or any of the co-sponsors of the draw are not eligible to enter this draw. If you come into such a category you agree that your entry will be void and you will not be entitled to any prize.

Totton Local reserve the right to alter or amend these rules at any time and to suspend the draw or cancel the draw at any time.

You agree that Totton Local is not responsible for any loss that may be incurred by people attempting to enter, or entering, the draw or from acting or attempting to act on, or generally relying on, any information on this website whether or not in conjunction with any use of the keycard, the registration of which entitles people to enter any draw.

You agree that failure to gain access to the draw due to technical difficulties is not the responsibility of Totton Local.

By entering competitions all contestants agree to be used in publicity deemed fit for the promotion of the website.

Copyright including any words, photographs or images or audio of winners remains the property exclusively of Totton Local throughout the world and no-one else shall have such a right.

No correspondence will be entered into regarding competitions. Totton Local's decision is final.

Any contestant entering any of the draws giving false or misleading information will be disqualified and any prizes won will be withdrawn. This includes, but is not limited to, name, address, telephone numbers and details of previously won prizes. Prizes must be claimed within 3 months from date of winning.

Prizes will be sent out within 28 days of the draw. This is subject to change at our discretion.

Totton Local reserves the right to amend these terms and conditions without prior notice.

The Local Website for Totton..


The Local Website for Totton..



The Local Website for Totton..
The Local Website for Totton..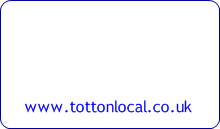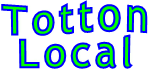 ~ ~ ~ ~ ~~ ~